Model NO.:

BZ-110B

Type:

Biological

Mobility:

Desktop

Kind of Light Source:

LED or Halogen Lamp

Principle:

Optics

Objective:

Infinite Semi-Plan Achromatic Objectives

Stage:

Double Layers Mechanical Stage 140X140mm/ 75X50mm

Focus:

Coaxial Coarse & Fine Adjustment

Trademark:

BZ

Specification:

8kg

HS Code:

9011800090
Magnification:

40X - 1000X

Number of Cylinder:

Binocular

Stereoscopic Effect:

Without Stereoscopic Effect

Usage:

Research, Teaching, Hospital

System:

Infinite Optical System

Nosepiece:

Backward Quadruple

Condenser:

Sliding-in Centerable Condenser Na1.25

Upgrade:

Phase Contrast, Dark Field, Epi-Fluorescent Attac

Transport Package:

High Quality Carton with Foam Inside

Origin:

China
Introduction
BZ-110 series microscopes are classical biological microscopes, with infinite optical system providing high quality image and excellent optical performance. It is widely used in biological, medical pathology and histology, laboratory research area for observation and analysis. 
 
Features
1. Excellent image quality with infinitive optical system.
2. Comfortable operating with ergonomic structure.
3. Better illumination with sliding-in centerable condenser, convenient replacement with phase contrast and dark field condenser.
Applications
BZ-110 biological microscope is ideal instrument for your research in biology, histology and pathology, it can be widely used in medical establishments, laboratories, institutes, academic laboratories, colleges and universities.
 
Specifications
Model

Description

BZ-110

BZ-110T

Optical System

Infinite Optical System

Yes

Yes

Viewing Head

Seidentopf binocular head, 30° inclined, Interpupillary 48-75mm

Yes

 

Seidentopf trinocular head, 30° inclined, Interpupillary 48-75mm

 

Yes

Eyepiece

Wide Field Eyepiece WF 10×/18

Yes

Yes

Extra Wide Field Eyepiece EW10×/20 with Diopter Adjustment

â—‹

â—‹

Objective

Infinite Semi-plan Achromatic Objectives

4×

Yes

Yes

10×

Yes

Yes

40×

Yes

Yes

100×

Yes

Yes

Infinite Semi-plan Achromatic Objectives 20×, 60×

â—‹

â—‹

Infinitive Plan Achromatic Objectives 4×, 10×, 20×, 40×, 60×, 100×

â—‹

â—‹

Nosepiece

Backward Quadruple Nosepiece

Yes

Yes

Backward Quintuple Nosepiece

â—‹

â—‹

Stage

Double Layers Mechanical Stage 140mm×140mm/ 75mm×50mm

Yes

Yes

Condenser

Sliding-in Centerable Condenser NA1.25

Yes

Yes

Focusing

Coaxial Coarse & Fine Adjustment, Fine Division 0.002mm, Coarse Stroke 37.7mm per Rotation, Fine Stroke 0.2mm per Rotation, Moving Range 20mm

Yes

Yes

Illumination

3W LED Lamp, Brightness Adjustable

Yes

Yes

Halogen Lamp 6V/20W, Brightness Adjustable

â—‹

â—‹

Upgradable

Phase Contrast Kit

â—‹

â—‹

Dark Field Attachment

â—‹

â—‹

YX-2 Epi-fluorescent Attachment

â—‹

â—‹

FL-LED Epi-fluorescent Attachment

â—‹

â—‹
 
Note: Yes - Standard Outfit, â—‹ - Optional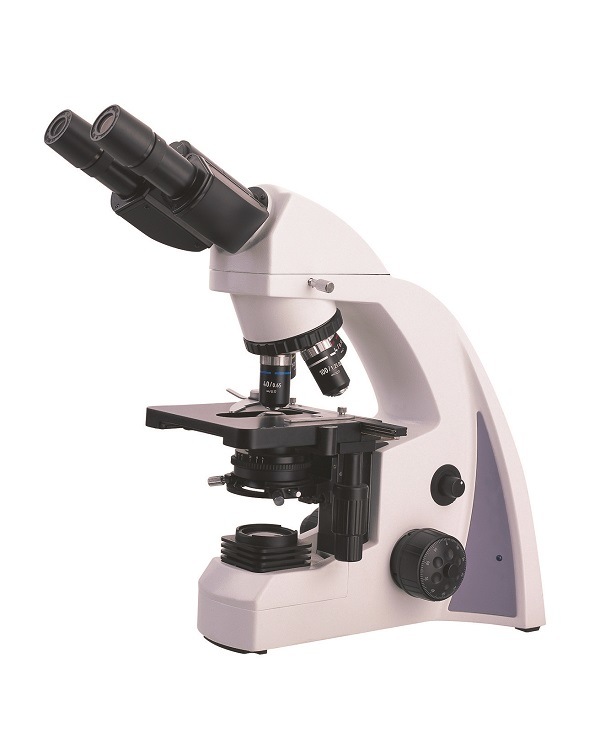 Motorcycle Mould,Auto Mould,Auto Parts Mould,Auto Plastic Injection Mould
Kunshan Wangdaxin Precision Mould Co., Ltd. , https://www.wdxmould.com