On May 24, 2019, during the inspection of
Weichai
, Premier Li Keqiang specialized in understanding the advantages of developing hydrogen energy and fuel cell industry in Shandong Province and the demonstration operation of Weichai.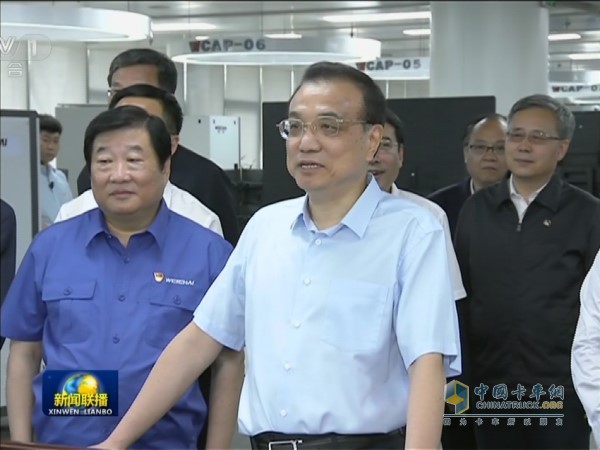 Premier Li Keqiang visited Weichai
Shandong Province is rich in hydrogen resources and widely distributed. The annual output of hydrogen is about 2.642 million tons. Among them, the coking, ammonia and methanol industries can recover about 962,000 tons of hydrogen per year, which can support the operation of about 120,000 fuel cell vehicles.
At the beginning of 2018, Shandong Province launched a new project of converting old and new kinetic energy, taking new energy as one of the starting points, and accelerating the development of hydrogen energy industry as an important area for advancing the leading industry and occupying the commanding heights of new energy technologies, and specially set up the firewood. Leading Shandong Hydrogen Energy and Fuel Cell Industry Alliance, efforts to crack the three major bottlenecks of management, key technologies and markets. Combining the hydrogen energy resources and industrial advantages of Shandong Peninsula, Weichai took the lead in establishing a demonstration of fuel cell industrialization in the whole industry chain in Shandong, actively promoting hydrogen energy tourist buses, urban and rural passenger transport, and supporting rural revitalization. At present, dozens of fuel cell buses have been put into operation in Weifang and Liaocheng, with a cumulative operating history of 240,000 kilometers.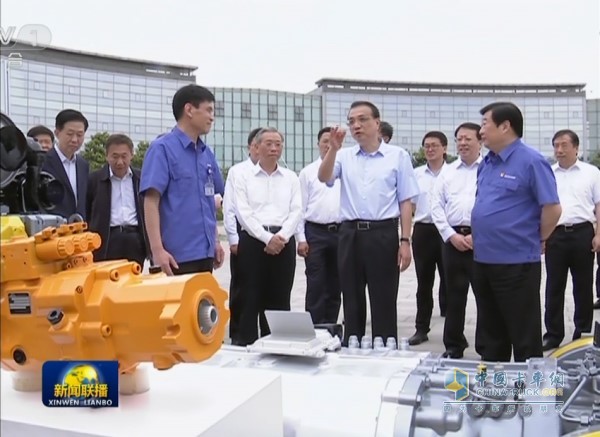 Prime Minister visits Weichai New Energy Industry Technology
At the same time, from solid oxide fuel cells to hydrogen fuel cells and HPDI natural gas engines, Weichai firmly controls the three core technologies of the new energy industry in the future, laying a solid foundation for building a 100 billion-level new energy automobile industry cluster. Strongly promote the high-end upgrade of the national new energy automobile industry.
As a deputy to the National People's Congress, Tan Xuguang suggested to the Prime Minister to strengthen the planning and supervision of hydrogen production, hydrogen transport, hydrogen storage, refueling and hydrogen fuel cell vehicle development; to promote the application in the hydrogen-rich region, the government gave financial support; The enterprise-centered innovation system will strengthen basic research and source innovation with industrialization, and increase the deduction rate of R&D investment of enterprises.
Reading volume: Source: Chinese network of truck: Le Feng
South Africa Clutch Kit range most Clutch Kit of Passenger Cars and Light Commercial Vehicles in the South Africa market. Over 250 kinds of clutch kits, including Audi, BMW, Chevrolet, Citroen, Daewoo, Daihatsu, Fiat, Ford, Honda, Hyundai, Isuzu, Kia, Mazda, Mitsubishi, Nissan, Opel, Peugeot, Renault, Suzuki, Tata, Toyota, Volkswagen, etc. The main Part No. are LUK No., PHC and Valeo No., like R111MK, R112MK, R445MK, R238MK, R30MK, NS27, FD17, etc.
South Africa Clutch Kit
South Africa Clutch Kit, LUK Clutch Kit, R111MK, R112MK, R367MK, R165MK
Yuhuan Shouyuan Machinery Co., Ltd. , http://www.sycclutch.com