Cummins
has launched an integrated high-efficiency powertrain for the heavy-duty truck market at the Shanghai Auto Show, including the industry-leading technology, the newly upgraded X-series and Z-series heavy-duty engines for the National Six, and the popular North American market, the latest in China's
Eaton
Cummins EndurantTM automatic transmission.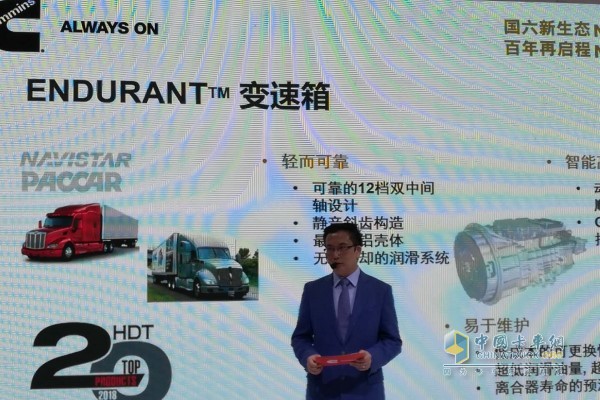 The drive system consisting of Cummins six-segment engine and EndurantTM gearbox debut
With the launch of the Cummins Six-Card engine and the EndurantTM gearbox, Chinese customers have the opportunity to experience the efficient operation and driving experience of this industry-leading powertrain. In addition to the superior design of the engine and the gearbox itself, ultra-light weight, high reliability, low maintenance requirements, etc., Cummins can further help customers improve fuel economy and improve overall through deep powertrain integration. Car braking force and safety, improve fleet operation efficiency.
Eaton Cummins EndurantTM Automatic Transmission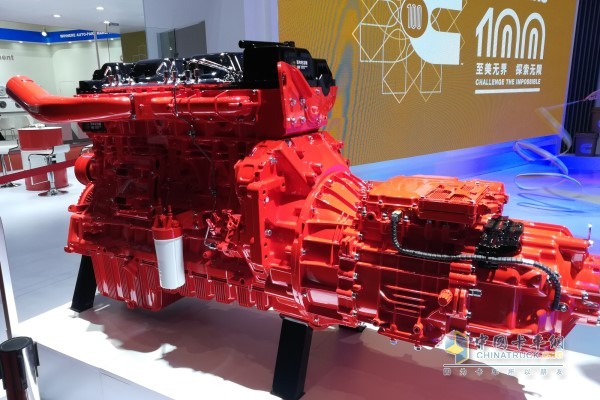 Cummins 14L S6 engine with Eaton Cummins EndurantTM automatic transmission
For example, Cummins ADEPTTM intelligent system provides customers with power and economy through comprehensive mechanisms such as road maps and real-time status of vehicles to manage speed and shift strategies through predictable cruise, predictable shifting, and intelligent taxiing. The best balance. Through the depth matching of the gearbox and the engine, Cummins integrated powertrain can also maximize the use of engine braking power, enhance the auxiliary braking efficiency, reduce the use of retarders, and provide customers with lower cost safety.
In addition, at this year's Shanghai Auto Show, Cummins also launched the "Cummins CVP Exclusive Customer Program." If you want to know more about the new technology brought by Cummins at this Shanghai Auto Show, please lock in the Chinese truck network and we will bring more exciting reports.
Reading volume: Source: Chinese network of truck: Le Feng
These machines belong to high speed steel plate Drilling Machine,moving speed of X.Y axis is 0-8m/min,suitable large plate drilling work.
CNC drilling machine for drilling holes in steel plates. The processed workpieces may be connector of steel structural buildings,
bridges, connecting plates on iron towers, or large flanges, heat exchanger tube sheets, and the like.Fully automatic machining.
High efficiency and high precision.
Cnc High Speed Drilling Machine
High Speed Drilling Machine,Cnc High Speed Drilling Machine,High Speed Driller,High Speed Steel 3D Drilling Machine
Shandong XingTian Sunshine Intelligent Equipment Co., Ltd. , https://www.cnsunshinecnc.com