Recently, entrusted by the Department of International Cooperation of the Ministry of Science and Technology, the Science and Technology Department of Hebei Province organized experts to accept the joint research and development of LED flip chip bonding technology undertaken by Hebei Daqi Optoelectronics Technology Co., Ltd. By reviewing the project technical data, on-site inspection, questioning and defense procedures, the project was highly evaluated by technical experts inside and outside the province and passed the acceptance. The international technology cooperation project has cooperated with the Japan Bridge Manufacturing Co., Ltd. to research key technologies such as LED chip flip-bonding new technology, high-performance heat-dissipating substrate, and anisotropic conductive rubber preparation, and developed LED flip chip adhesive. The new technology; the COB light source adopting the LED flip chip adhesive packaging process has more than 30 chips in the same area than the COB light source in the positive package, and the total luminous flux is increased by 50 or more; the thermal conductivity of the developed special substrate reaches 386W/mK. , greatly improved the heat dissipation performance; applied for one invention patent and obtained three utility model patents. Through international scientific and technological cooperation, many technical problems such as LED flip chip bonding have been overcome, and a stable and effective cooperation mechanism has been established, forming a stable R&D team within the enterprise. The project effectively solves the technical problems of poor thermal conductivity, poor conductivity, low light extraction efficiency, poor reliability, and a small number of chips per unit area that can be packaged in the domestic LED packaged chip packaging technology. After the LED flip chip bonding process matures, it will form a new technical route in the field of LED packaging. It is a major technological breakthrough and fills the blank of the domestic LED flip chip bonding process. The application of this technology will replace the formal bonding process on a large scale to realize the upgrading of LED packaging technology.
LINA Intermeshing Dispersion Kneader Mixer
Intermeshing type is one of kneader mixer's rotor types and it is different with tangential rotors. In kneader machines, the rotor must be driven by a constant speed connecting gear, the large diameter of one rotor interacts with the small diameter of the opposite. There are ridges on the rotor, the ridges are helically shaped along the rotor to allow the mixing material to move axially within the mixing chamber. Dispersion mixing is mainly carried out in a small gap between two sizes of rotors.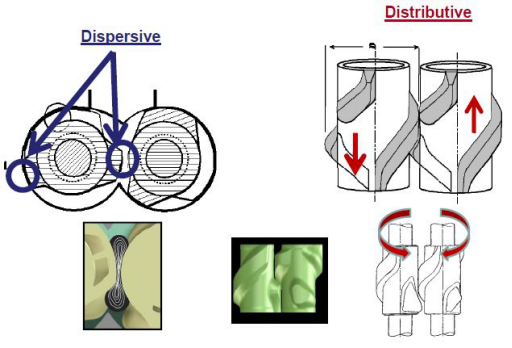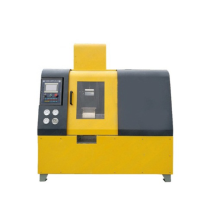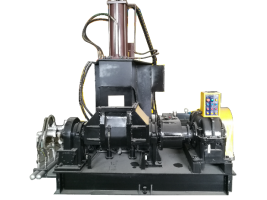 Specifications of LINA Intermeshing Dispersion Kneader
LN Dispersion Kneader

Type

Size

Dimension (mm)

Weight (kg)

LN-LAB TEST (LT) kneader

0.5

1600*900*1900

800

1

1600*900*1900

800

2

1600*900*2000

900

3

1600*900*2100

900

5

1900*1000*2100

1200

10

2200*1350*2150

2500

LN-Mass Production

15

2200*1350*2150

4000

20

2500*1450*2450

3800

25

2500*1500*2500

4500

35

3200*1900*3000

6500

55

3300*2000*3100

7800

75

3800*2300*3200

10800

110

4100*2300*3400

16500
Intermeshing Type Dispersion Kneader
Intermeshing Type Dispersion Kneader,Intermeshing Kneader For Rubber Mixing,Rubber Intermeshing Type Kneader
LINA Machinery Industrial Co.,Ltd , http://www.linakneader.com