In the future development, pay close attention to the low-carbon environmental protection industry, pay attention to the implementation of energy-saving emission reduction will continue to be valued, and as the demand for a large number of pump valves in the environmental protection field, will undoubtedly usher in another demand in the spring, the market The development will also be carried out after the "two sessions" to a new development trend. According to the CNPV alliance, in the next three to five years, the demand for pump valves in China will increase at a rate of 22% per year. The huge market demand will undoubtedly bring huge profits for manufacturers. According to industry insiders, China's pump and valve industry will enter an unprecedented high-speed development model, and the world's pump valve market will undergo production and sales changes again due to another major outbreak in the Chinese market.
In the policy adjustment of the valve and valve industry, after the "two sessions," the state is also bound to introduce specific measures for the optimization of the series of pump and valve industries to increase the intensity of macroeconomic regulation and control, thereby deepening the development of China's pump and valve industry. Advance. This is undoubtedly a good news for pump valve manufacturers. It is reported that with the restart of nuclear power, a large number of control policies in the field of metallurgy and chemical industries have been gradually introduced, and the demand for pump valves will also undergo fundamental changes. The purely quantitative enterprise production model will be eliminated, with high quality differences. Pump valve will become a hot commodity in the market. Therefore, it is imperative for major manufacturers to increase their investment in technical reforms and adjust their production strategies.
At the same time, some industry insiders have pointed out profoundly that the holding of the "two sessions" will surely promote the in-depth reform of various industries in China. For the pump and valve industry, whether it can be innovatively developed and whether it can seize opportunities in the future development, It is determined whether China's pump and valve industry can become the key to economic growth in the new period. This should in particular cause pump and valve companies to attach great importance to it.
Silicone Table Corner Protector
About Silicone Table Corner Protector
Silicone Table Corner Protector is one of our Silicone Kitchenware.There are many design on Silicone Corner Protectors.
Completely safe corner protector for your baby- Made of Food Grade Silicone.This product is 100% non-toxic and tasteless.Even if your baby bites the product,there will be no health risks.
Impact Absorbing- Soft,high-density premium cushions absorb impact provides maximum protection from sharp corners and edges.
Functionality- Sticks on Strong Baby Proofing Corner Guards and Corner Protectors,widely use on surfaces wood,glass,steel and ceramic.
Secure Adhesion:Strong 3M Adhesive and easy-to-peel,will not damage furniture.
Other type design silicone table corner protector can be clicked on Silicone Corner Guards,Silicone Edge Protector,Silicone Edge Guard,Table Corner Protectors.
Product introduction:
1.Product name:Silicone Table Protector,Silicone Corner Protectors,Silicone Corner Guards,Silicone Edge Protector,Silicone Edge Guard,Table Corner Protectors
2.Place of origin:Guangdong China
3.Color:any pantone color
4.Effect:Any effect according to customer's requirement
5.MOQ:500pcs.
6.Package:1 pcs/opp,customized design is available.
7.Design:Customized/stock
8.Certification:FDA,LFGB,SGS,ROHS,etc.
9.Usage:Use for table corner,avoid being hit by the corner of the table
10.Silicone Table Corner Protector photos for reference.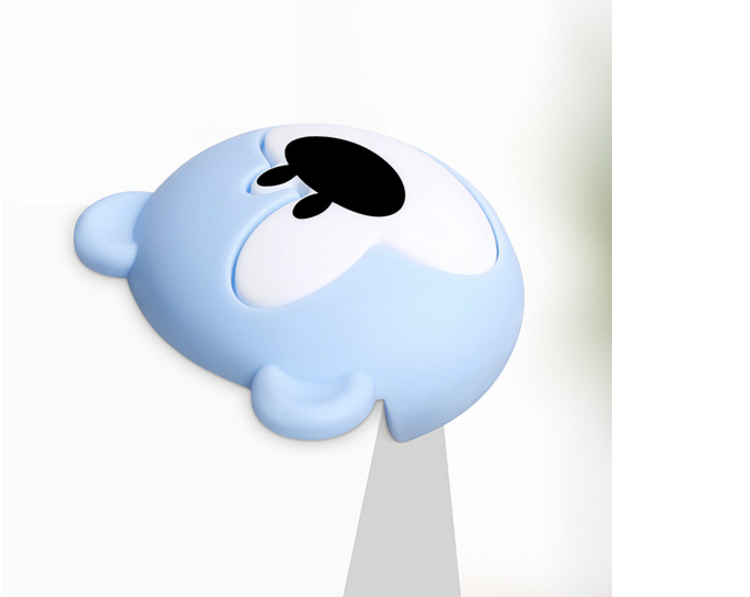 Silicone Table Corner Protector,Silicone Table Protector,Silicone Corner Protectors,Silicone Corner Guards,Silicone Edge Protector,Silicone Edge Guard,Table Corner Protectors
Dongguan OK Silicone Gift Co., Ltd. , https://www.dgsiliconekitchenware.com